Our local guide to Minchinhampton
"We brought our 4 year old and had a really lovely walk, super views for us and plenty of muddy puddles for him to jump in!"
This review of Minchinhampton Common on Tripadvisor pretty much sums up the appeal of the 451 acres of common land that enfold the lovely Cotswold town of Minchinhampton. Four-year-olds will probably also love the cool fact that one of the world's oldest tyrannosaurs was excavated from Minchinhampton Reservoir. The Proceratosauras skull – the only one of its kind in the world – is now in London's Natural History Museum.
However, there is much to see and enjoy on this National Trust common even if you are not a puddle-splashing toddler!
The common is the perfect place to engage in those time-honoured traditional pursuits of picnics, kite flying, walking and horse riding. Perched on the Cotswold escarpment, it is home to rare orchids and butterflies and offers breath-taking views over the Stroud valleys. There is a golf course and excellent gliding opportunities.
Every summer, the famous Giffords Circus rocks up in town and makes its home on the common for a couple of weeks, with its charming burgundy painted wagons sitting jauntily among the horses and cows that roam freely on the ancient grassland – a tradition that dates back to medieval times.
Once you have tired yourself out with all that fresh air and exercise and need refreshment, Minchinhampton certainly punches above its weight when it comes to places to eat and drink. Wander down into the picturesque town and you will find a foodie's paradise – charming cafes and restaurants, an organic dairy, farm shop, traditional family butcher and a stylish CAMRA award-winning pub, The Crown Inn.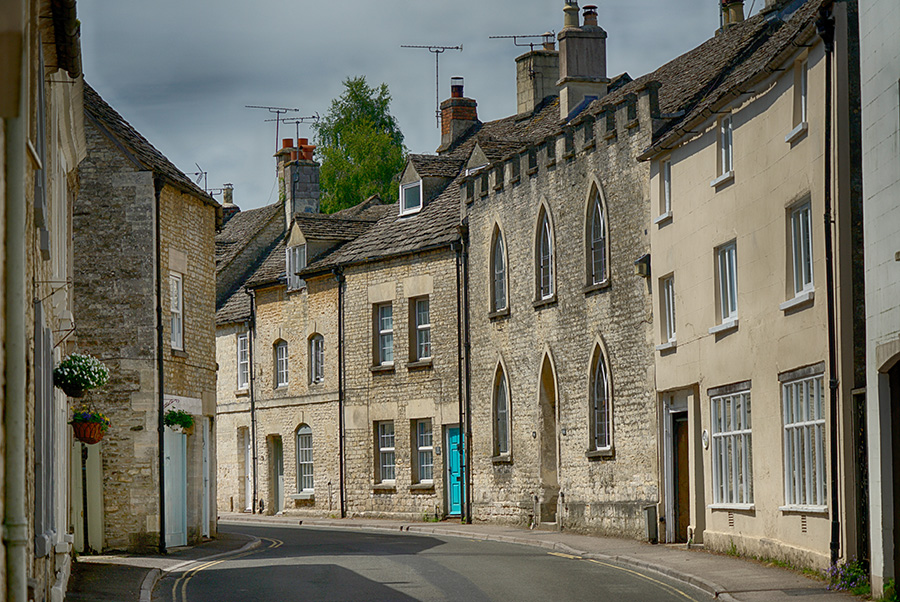 Originally a market town, Minchinhampton still hosts a weekly country market and also has a range of independent shops, a grocer and a post office.
There is no doubt Minchinhampton is a charming place, with its jumble of pretty stone cottages, many dating back to the medieval wool trade, its 17th century pillared market house and its church with an unusual truncated spire.
This beauty has not gone unnoticed by film crews – the BBC TV adaptation of J K Rowling's Casual Vacancy was filmed here – and famous residents, including the Princess Royal, who lives at nearby Gatcombe Park, and the author Joanna Trollope. Several celebrities, including Liz Hurley, have also sent their children to the prestigious Beaudesert School on the common.
Perhaps the last word should go to Joanna, who was born and brought up in Minchinhampton and sums it up when she writes of the town: "I am in no doubt that any writing confidence I have comes from living in a place in which I feel I truly belong."
Factfile
Sporting facilities: Gatcombe Park hosts the famous Gatcombe Horse Trials every summer; the town has a rugby club, a golf club and a tennis club.
Churches: Holy Trinity Church (Anglican) and Minchinhampton Baptist Church.
Pubs: The Crown Inn and the Ragged Cot, the Old Lodge on the common, the Black Horse at Amberley; the Amberley Inn; Burleigh Court Hotel.
Schools: Minchinhampton Primary School; Beaudesert Park, an independent day and boarding school.
Links: more extensive facilities are available in nearby Nailsworth and Stroud. Junctions of the M4 and M5 motorways are within easy reach and railway stations at Stroud (6 Miles) and Kemble (10 miles) provide main line services to London.
Local tips...
"One of my favourite things to do is take a walk across the commons and then enjoy a reward at Winstones ice cream factory."